(Family Features) Healthy living doesn't always require life-altering changes to your everyday schedule. Even with work obligations, family time or the unexpected twists and turns life can bring during the summer months, these five lifestyle tweaks to implement exercise, nutritious foods and refueling techniques can make a difference for long-term health benefits.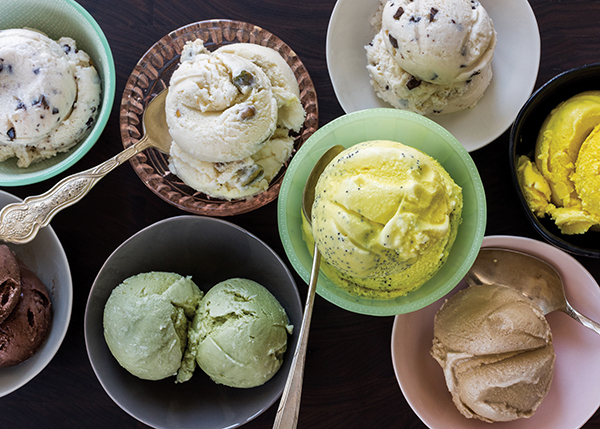 Add Exercise to Your Daily Regimen
The longer days summer brings are a perfect opportunity to take your workouts outside. Whether kicking up the cardio or finding your inner-harmony with yoga, the addition of a wellness activity can help you step toward your healthy lifestyle goals. However, keep in mind that changes to a routine can be a physical adjustment. George Haymaker, founder of Re:Think Ice Cream and a recovering addict, knows all too well how hard it can be to make positive changes.
"My recovery program addresses the well-being of my mind, body and spirit," Haymaker said. "For exercise, I rotate between aerobic and anaerobic cardio days; two days of high-rep, high-intensity weight training; and a day of core, hip and back flexibility and strengthening. My objective is to feel so good, and good about myself, that the idea of changing my state of being with drugs or alcohol doesn't even occur to me."
Sleep to Refuel
Just as much as staying active and eating nourishing food contributes to health, so does an expert recommended average of 7-9 hours of sleep each night. If sleep doesn't come easy, consider adjusting your pre-bedtime consumption. Avoid caffeinated drinks, like or coffee or soda, and foods that take longer to digest, such as red meat.
Hydrate Accordingly
Especially during the summer, few things can be as refreshing as an ice-cold glass of water, which can help keep you energized and agile. Consider drinking water as your main form of hydration and limit your intake of drinks that may be high in sugar.
Maintain a Nutritious Eating Plan
A healthy balance of nutrient-rich fruits, vegetables and protein are helpful ways to keep up personal health. On hot days, however, a bowl of ice cream may be more appealing. You can still indulge in a healthy way with an option like Re:Think Ice Cream, which is available in nine flavors that are low in sugar, calories and carbohydrates, according to Dr. Ryan Lazarus, MS, CSN, DC and a board-certified nutrition specialist.
"Many ice cream brands use sweeteners that cause gastrointestinal issues and focus on calories rather than quality ingredients," Lazarus said. "Re:Think is real ice cream, low in sugar, low-glycemic, provides polyphenols and promotes healthy gut flora. It's an ideal combination that provides peace of mind so you can indulge with benefits."
Visit the Doctor Regularly
Try keeping doctor visits as one of your standard health priorities. Check-ins with your doctor can help ensure your body is in tip-top shape from a health professional's perspective. Not to mention, it is also necessary to be regularly screened and vaccinated for diseases and common illnesses.
Learn more about leading a healthy lifestyle at Rethinkicecream.us.
Photo courtesy of Getty Images (woman stretching)